Café Femenino Cecanor Espresso, Peru (Organic, Fair Trade)
Regular price

Sale price

€11,00 EUR

Unit price

per
Producer: Cecanor Cooperative
Region: Chamchamayo, Peru
Varieties: Bourbon, Catimor, Colombia, Typica
Process: Washed
Altitude: 1000 - 2050 MASL
Certifications: Café Femenino, Fairtrade, Organic
Notes:

A sweet and creamy coffee, with notes of dark chocolate, honey and nuts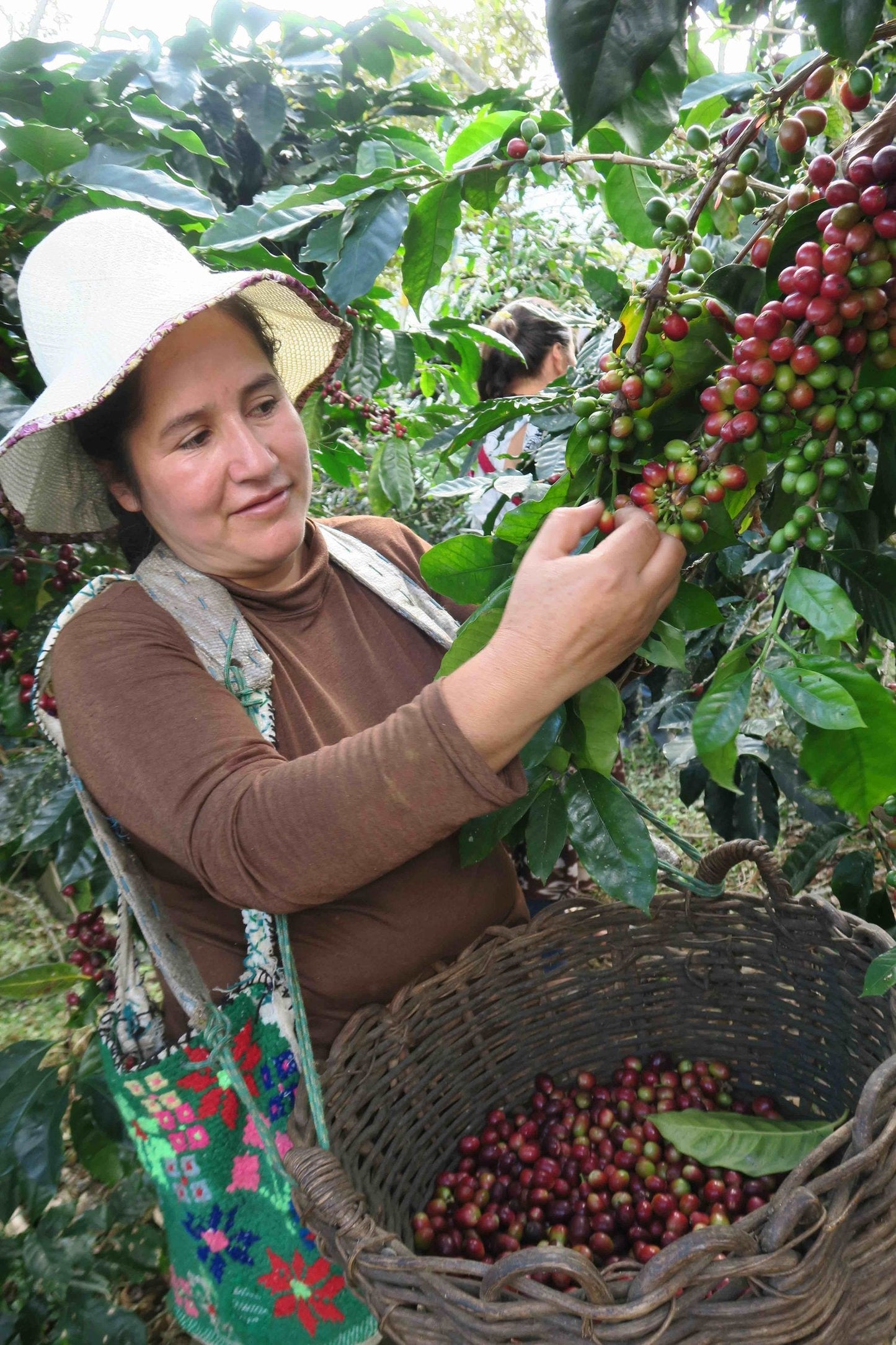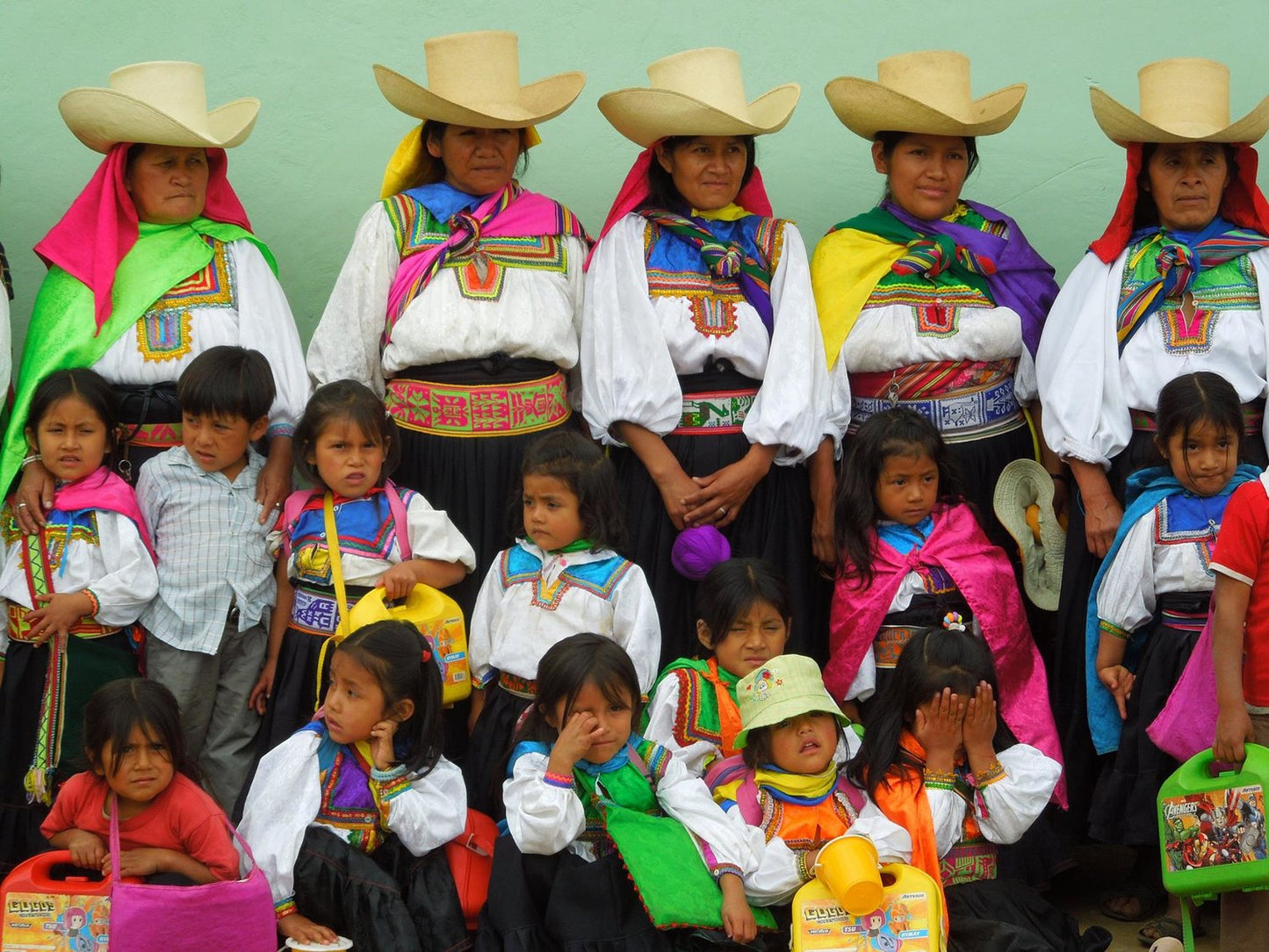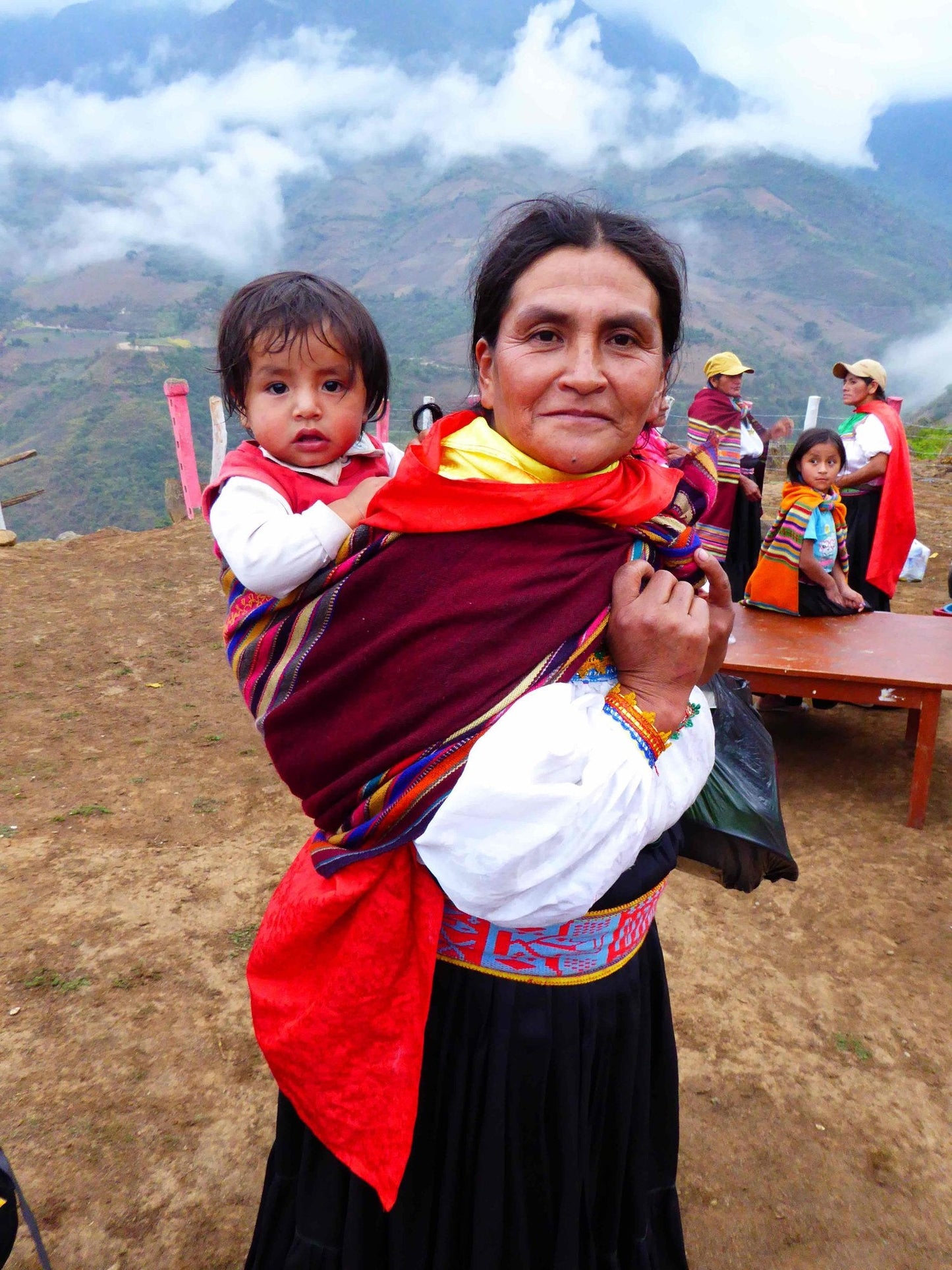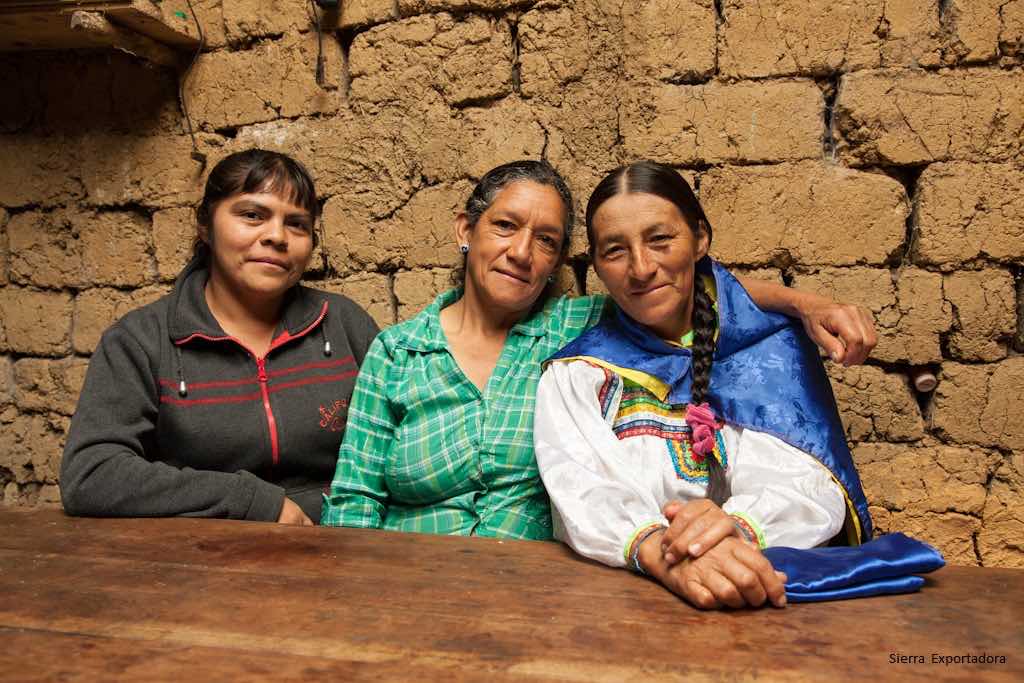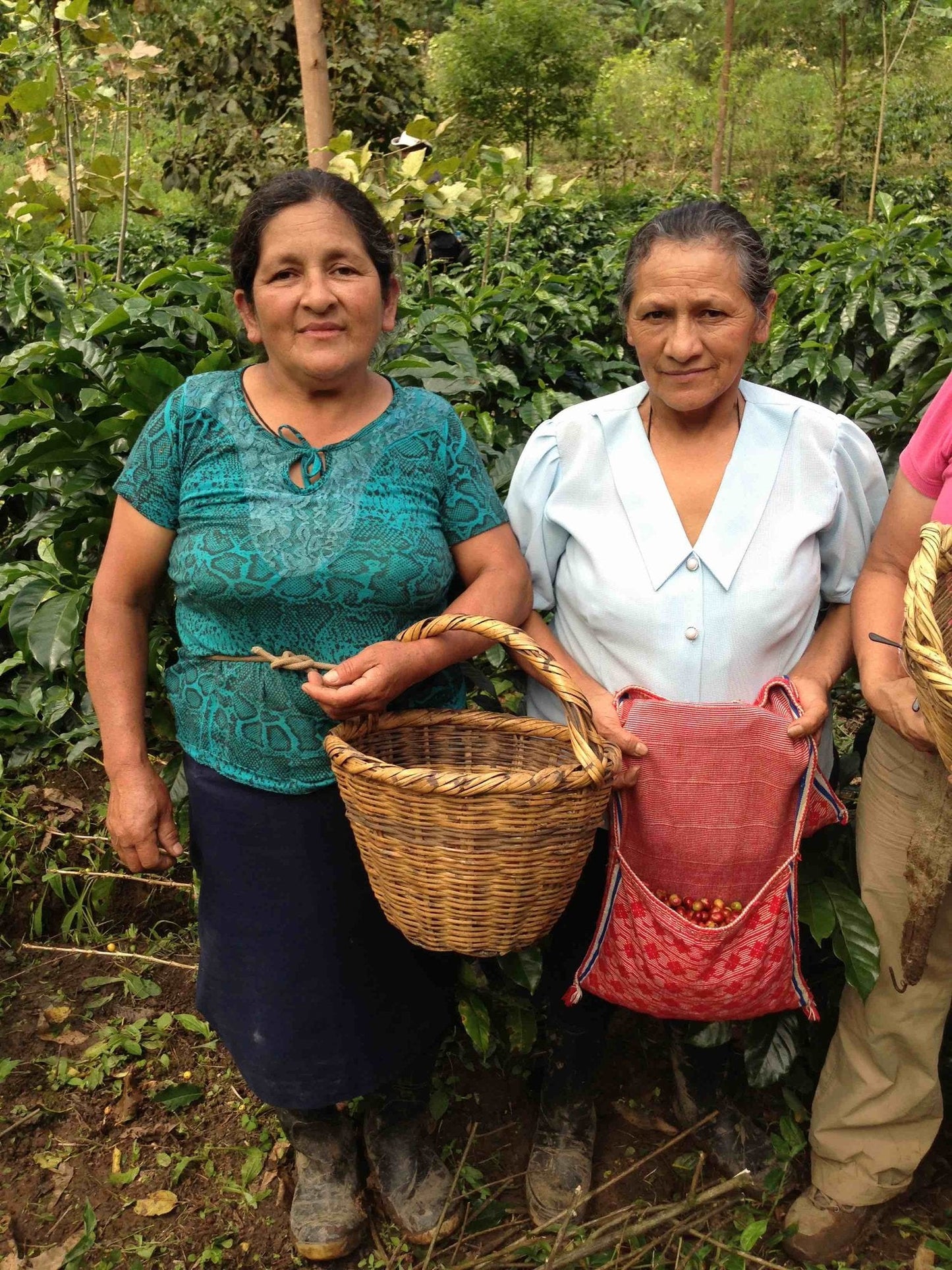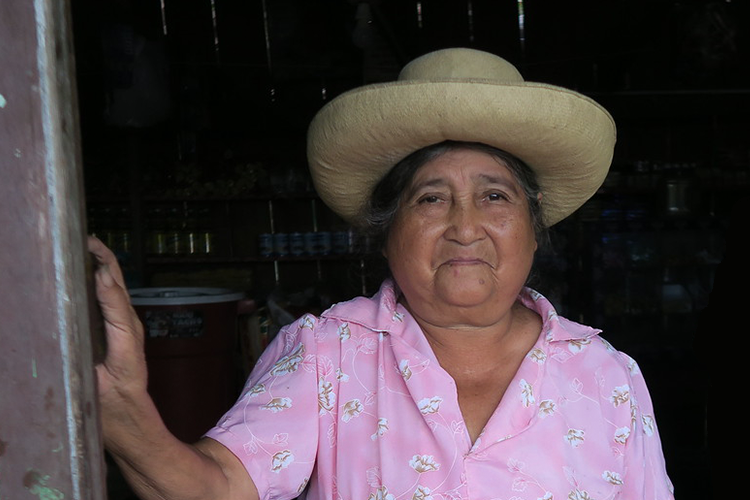 The coffee producers
While women have always been crucial to coffee production in Peru, men traditionally held the economic power. In 2004, 464 female coffee producers in Peru united to change this dynamic and take a step toward empowerment. They decided to separate their coffee production from men to gain visibility and a voice inside their community. Working in partnership with OPTCO, they developed a never-before-existing market for women-produced coffee to serve as an important vehicle for social change and the empowerment of poor, marginalized women coffee farmers. Since then, the Café Femenino movement now includes thousands of women farmers from nine countries across the world.
Since their first meeting in 2004, the women of the Café Femenino Peru Program have marshaled widespread social change into their communities. By overcoming a variety of barriers— including inferior societal status due to gender prejudice, adverse living conditions, and lack of self-esteem stemming from insecurities about their lack of formal education—the women have successfully stood up against generations of gender inequity.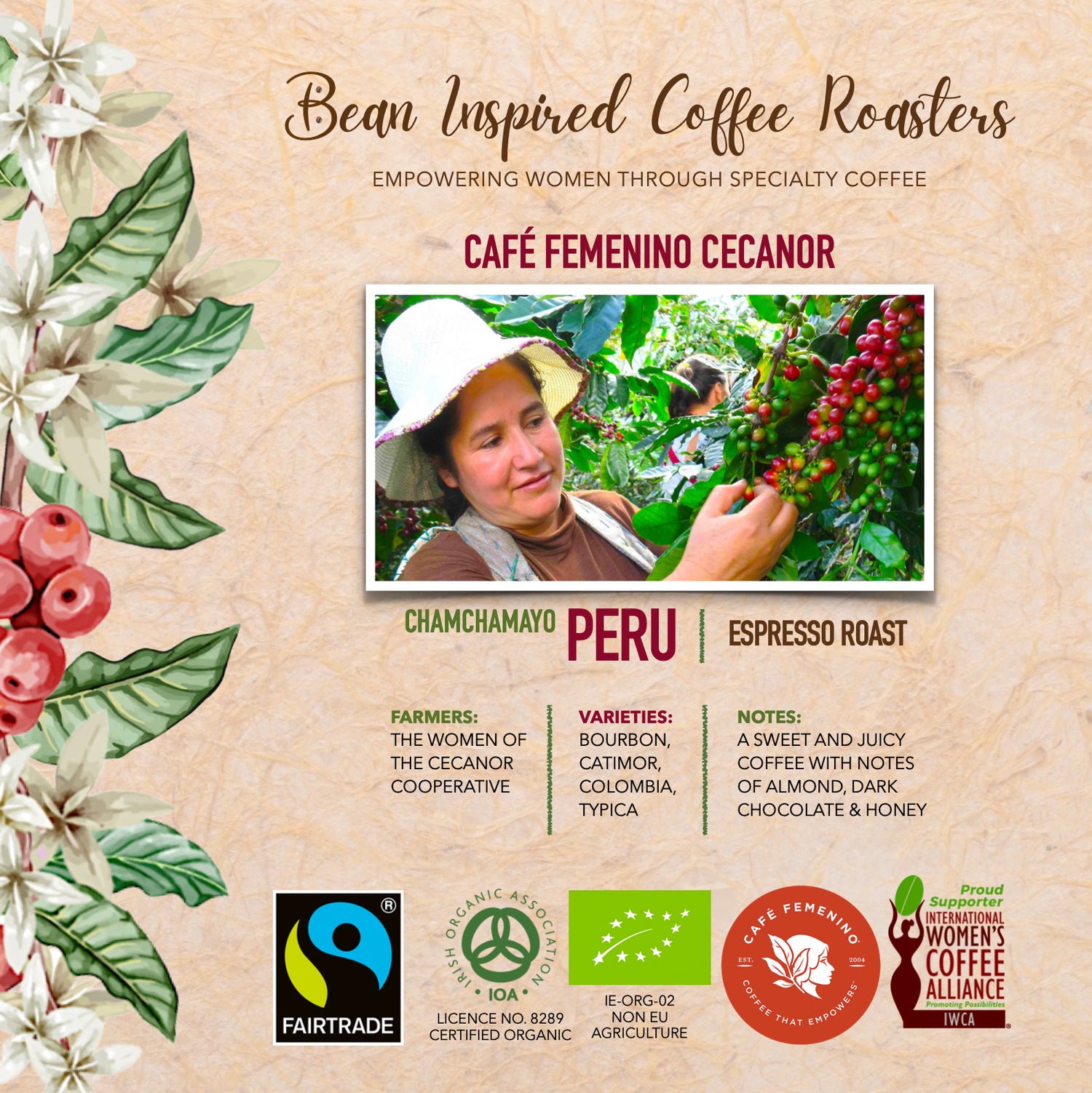 Taste notes
A sweet and juicy coffee with notes of almond, dark chocolate & honey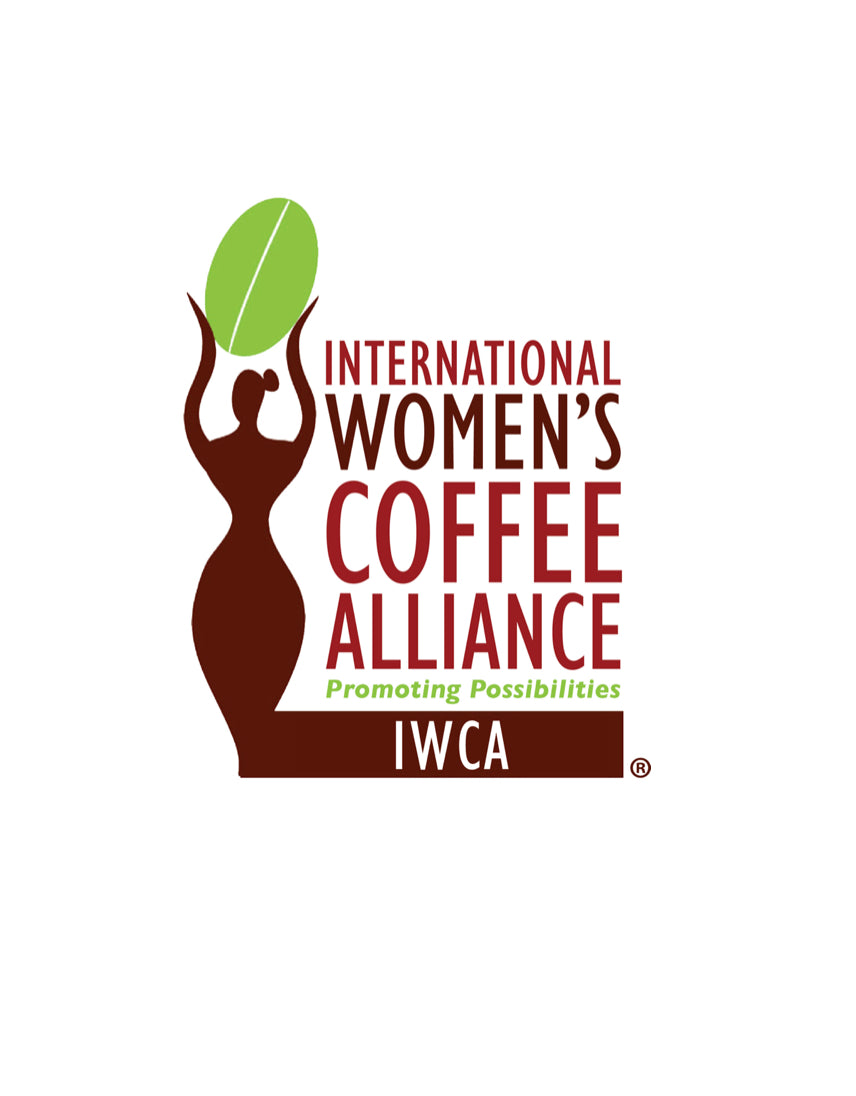 IWCA
1% of sales from every retail bag of Bean Inspired Coffee goes to the International Women's Coffee Alliance, a global platform for women's empowerment and inclusion. The mission of their vibrant network across 30 countries is to empower women in the international coffee community to achieve meaningful and sustainable lives.
More about our mission