Supporting women farmers
Every time we buy something we support the system that was used to get it to us.
We want to transparently show you where it came from, who grew it.
We focus on a total commitment to complete quality – from the farmer to final cup.
Learn more about our mission
Some of our favourite producers
Vera Lúcia de Almeida Conceição

Coopade Women's Co-operative

The women of the Café Femenino organisation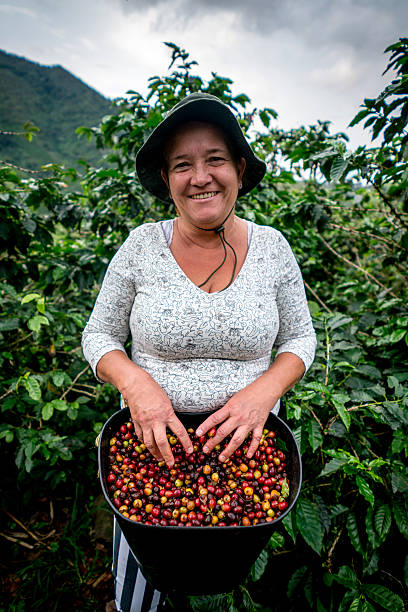 Why we support women in coffee
Former Secretary-General of the United Nations, Kofi Annan, shared the following sentiments twenty years ago, and they still ring true today.
"Study after study has confirmed that there is no development strategy more beneficial to society as a whole—women and men alike—than one which involves women as central players. No other policy is as likely to raise economic productivity, lower infant and maternal mortality or improve nutrition and promote health."

"When women are fully involved, the benefits can be seen immediately: families are healthier; they are better fed; their income, savings and reinvestment go up. And what is true of families is true of communities and, eventually, whole countries."
Learn more